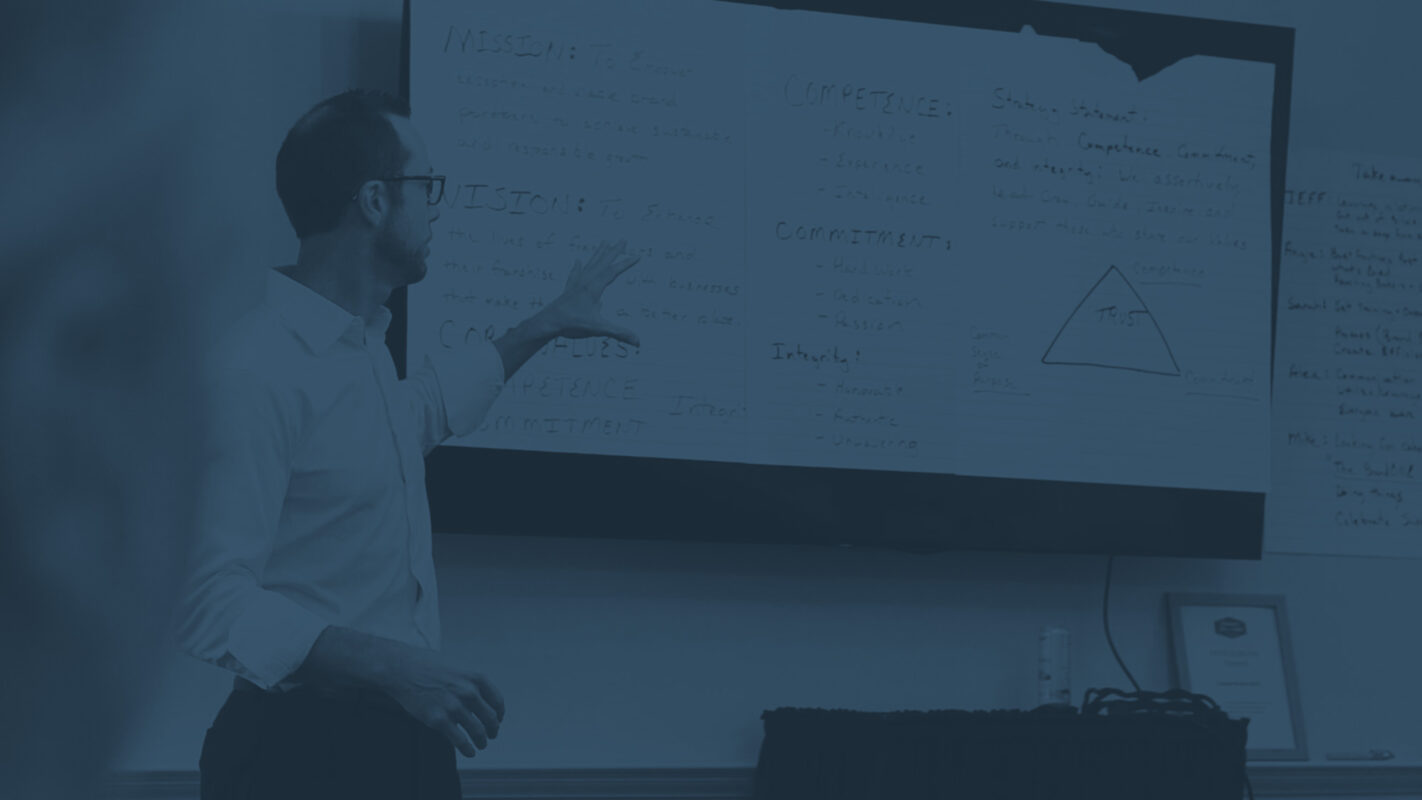 Why BrandONE Our educational approach delivers extraordinary results.
We have over 200-plus years of combined experience in franchise development and operations. We've evolved regional brands into national leaders. We know that matching the right high-quality candidates to the right brands leads to longevity and great returns for franchisors and franchisees. We don't want to brag, but our approach has led to long-term success for the brands we represent.

Franchise
Development
On the surface: we accelerate growth for emerging franchise brands by matching them with high-quality candidates. The whole story: in addition to recruiting high-quality candidates, we cultivate relationships across the franchise industry, providing our brands access to the expertise they need to refine their operations and infrastructure. This way, when the franchise award process expands, they're ready to support the influx of new franchisees and continue to grow.

Franchise
Recruitment
Wait, isn't this another way to say franchise development? Not to us. We make a distinction, preferring to educate franchisee candidates so they understand every detail of the opportunity. Then when they decide to move forward, they are more than confident about their choice – and our brands get franchisees who are perfectly aligned with their vision, values, and business model. Everyone wins.

Growth
Strategy
Every brand believes they have a robust system to support rapid growth. And for the most part, this is true. However, we've been in this industry for a long time – our team has over 100 years of combined experience. So, if we make a suggestion, it's because we've seen a similar situation before and want to help you optimize your efforts and reach your growth goals more quickly than you ever imagined.
Development Done Differently
When it comes to franchise development, the executives at BrandONE do things radically different than our competitors. Our process starts with a thorough, proprietary series on questions. This calculated exercise digs deep into the collective psyche and habits of your system, allowing us to identify common success traits shared among your franchisees. Using this insight, we build a personality and candidate profile unparalleled in the industry.
Next, the B1 team executes a comprehensive strategy to recruit franchisees that possess those winning characteristics, match your brand culture, and have growth-ready financial statements. We recruit, we don't sell which means sometimes we have to say "no". "No" to a well-funded, eager candidate who WANTS to invest in your brand, but doesn't meet the criteria for success. In building a world class franchisee network, "no" might be the most important, impactful and powerful word we say. For the record, it makes the "yes' that much sweeter.
A Built in Boardroom
When you team up with BrandONE, you're not just working with a franchise development company. Rather, the benefits go well beyond. Our team touts more than 200-plus years of combined experience in the franchise space, and that real-world knowledge isn't limited to merely development. In fact, members of the B1 crew have held C level positions at some of the world's best-known brands. Their franchising experience runs the gamut, including:
Accounting Best Practices
Construction and Real Estate
Marketing Strategy and Structure
Legal Review
Broker Relationships
Operational Excellence
Hiring Strategies
Technology Plugins
Of course, this is just a snapshot of the brain power that awaits you at BrandONE. Our team wields much more franchising insight, all of which is accessible to you at no extra cost. Since our goal is to constantly better our brand partners, we're determined to bring the total package! Whether it's brainstorming strategies with your marketing team, helping with legal assessments, exploring untapped revenue streams, attending a franchise council meeting, or connecting you with other expert franchise resources, B1 gives your brand the advantage of a built-in board room!
Smart Growth vs. Sporadic Sales
When partnering with a brand, the goal of most FSOs ( franchise sales organizations) is to solely ramp up growth. While BrandONE takes tremendous pride in our ability to scale a concept, we make it a point to do this in the correct way. Our team leaves no stone unturned in building an expansive, sustainable franchise system. We take all key brand factors into account, such as the integrity of operational infrastructure, training capabilities, supply chain capacity, construction and real estate processing times, and much more. These pillars of smart growth must be strong, as they will impact your new franchisees' individual experiences. After all, you're not only teaming up with us to build a bigger footprint; you're calling on BrandONE to ensure you have the framework and tools to withstand success in the long run.
Diversified Lead Generation Strategy
Most franchise development firms apply a template approach to lead generation. The end result? Hundreds of thousands of unique brands flooding every broker network or lead generation source. For the franchise development firm, it's all to better their own reputation within those circles. For concepts like yours, it's a pricey recipe for being overlooked. Yes, BrandONE loves all of the networks, and we do place many of our brands with them. Still, a generic, shotgun blast approach to building connections can become very costly and isn't always the right first step.
Instead, our team of experts is much more calculated on where, when and how we position brands. For instance, there's absolutely no reason to place you with seven national broker networks if you are a small emerging concept, looking to isolate your growth strictly to the East Coast for the first 12 months. That's why we work with each network's leading officials to determine the proper timing, and in some cases, if it even makes sense for a brand to join.
In doing so, we factor not only territory specifications, but also investment size and opportunity type into our game plan. It's also important to remember that leads can come from a lot of different sources. For the most part, they fall inside of two large buckets:, Organic and broker generated. Organic leads derive from places outside of broker efforts. This means they can come from your website, social media feeds, or even someone walking into a brick-and-mortar location to inquire about franchise opportunities. Harnessing our decades of experience and franchise world intuition, BrandONE will help determine your individual lead generation strategy to ensure it stands out from the pack!
Increase Royalty Margin and Candidate Quality
Franchisors looking to maximize profitability must build a world class franchisee network. Simply put, exceptional franchisees drive higher top line sales and require less resources to maintain a smooth operation. BrandONE enters every franchise recruitment conversation with this in mind. We ask the key questions, drilling down into the candidate's personality profile and productivity. Our single focus during this process is to ensure the franchisor can optimize profitability.
Experience and Reputation
You could go in a lot of different directions with your franchise development efforts. That said, nothing provides the smart growth advantage quite like BrandONE's experience and phenomenal industry reputation. Our team has collectively spent 200-plus years propelling franchises to bigger results. Our career track records cover a lot of ground, ranging from holding c-level positions in operations to serving as franchisees for multi-unit systems. Even so, that's just the half of it! Members of our team have also excelled in broker and vendor management roles, CFO positions, as well as many other levels of leadership. It's clearly an impressive array of firsthand insight, but it doesn't account for much without a great reputation to back it up. At BrandONE, we've built a legacy on keeping promises and operating with integrity, even when others in the industry would not.
Minimize Risk
To put it lightly, the world of franchising is a highly regulated industry. It's critically important that franchisors work with organizations possessing vast experience in navigating this environment of heavy checks and balances. The fact is, every state enforces a myriad of different business rules. Many regions have detailed and complex laws governing how franchisors must interact with candidates. Misunderstanding any of these laws can result in costly mistakes for you as a franchisor. Over the last several decades, BrandONE leadership has, and continues to successfully and safely guide clients into franchise compliance!
Lower Overhead
The benefits of working with B1 can be pretty much be summed up in two words: Acceleration & Expertise. Today's innovative franchisors see the value of partnering with our team of proven experts versus hiring an inhouse crew of costly developers, only to hope they can get the job done. When you're with BrandONE, you instantly leverage a deep bench of franchise thought leaders. At the same time, you can shift the cost from being a fixed expense on your P&L to a variable cost — A win for everyone involved in building the brand! !
Broker Benefit
The B1 partners have successfully worked with franchise consulting firms for more than 20 years. Our winning track record with brokers allows us to quickly "open doors" that a franchisor otherwise could never do alone. It's one thing to sign up with consulting networks — it's another to produce results through them! Like most areas of life, the franchise consulting industry is a relationship-driven business. The best players on the scene rely on a small number of companies and individuals. They collaborate only with those they know, like and trust. At the end of the day, consultants feed the majority of referrals to those they respect, along with the brands they represent!
Our team understands the importance of strong broker bonds, and we've made these authentic connections a priority from the outset. So much so, no FSO (franchise sales organization) has recruited more new franchisees through consulting networks than B1! In fact, our partner, Kurt Landwehr, recently was recognized by two of the largest consulting networks in the industry. The well-known powerhouses honored Kurt for facilitating more new franchisee placements than any other person in the history of their organizations. It's an achievement that brings B1 collective pride, and we feel serves as a testament to our stellar reputation among those in the field!
Professionally built Process
Metaphorically, franchise development has been compared to a Broadway production directed by a psychiatrist. Fortunately at BrandONE, we've mastered both the art and the science of the whole process! The fact is, this is the biggest production of most entrepreneur's lives. There's a needed level of showmanship that highlights the brand's glossy features. It requires beautiful presentations, a compelling storyline and awe-inspiring deliverables. There's a continuous cadence of What to Show, How to Show It, and When to Share More.
On the psyche side of the equation, there's an entire audience of candidates. Each is considering investing their livelihoods into someone else's vision. There must be a wise guide to educate them on every possible facet of the brand. Just as important, they deserve a team that understands the emotions that arise when deciding to take the business ownership leap. Enter BrandONE! We help potential franchisees navigate these common feelings of pride, fear of failure, and everything in between. We intuitively know how to orchestrate the flow of information and emotional support to keep them feeling confident with every step.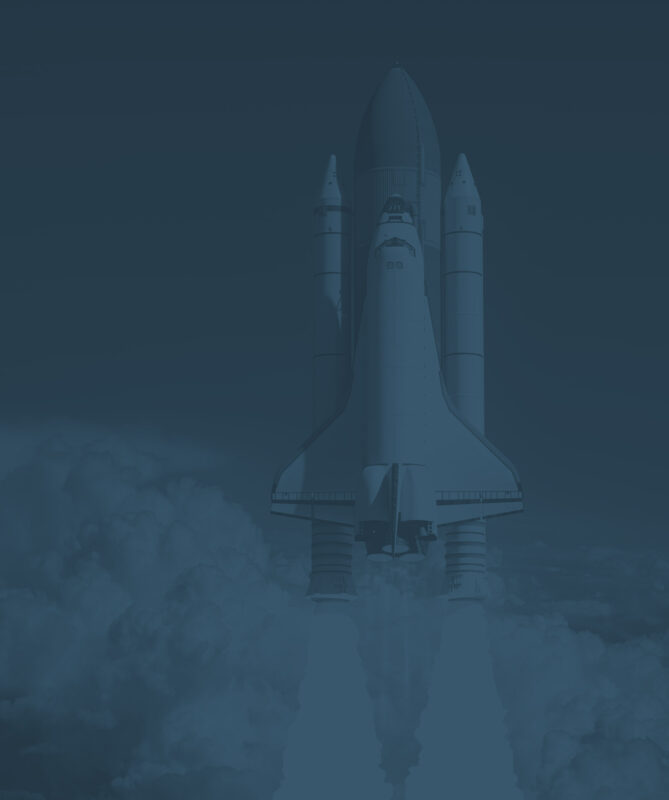 Launch Process: STAGES OF LIFTOFF
Stage I
Brand Evaluation – 30 to 45 days
Intro Call
Data Review
Brand review with partners
Franchisee validation calls
Deliverable: Proposal
Referral Agreement Signed
Stage II
Brand Build – 30 to 45 days
Deliverable: Development Manual
Deliverable: FDD recommendations
Deliverable: Brand Overview Presentation, Video and PDF
Deliverable: Franchise Support Modules
Deliverable: email templates, campaigns and workflows
Deliverable: Two Minute Drill
Deliverable: franchise broker presentation
Stage III
Brand Launch – 2 weeks
Franchise application / confidential questionnaire
Lead generation strategy
Parse contact form to development portal
Franchise marketing budget allocation
Schedule franchise broker launch calls
Finalize Reporting requirements
Finalize pipeline review meeting schedule
Finalize Discovery Day communications
Establish franchise candidate approval process
Establish franchise agreement request / execution process
Finalize Welcome Call / handoff process
TESTIMONIALS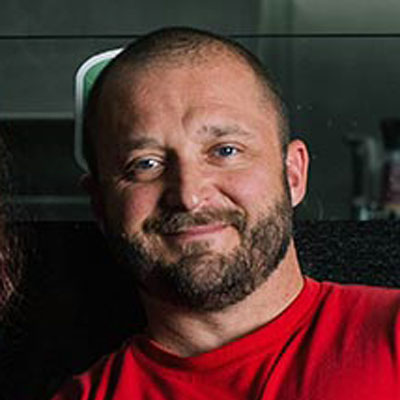 Don Varady
CEO of Clean Eatz
A few years ago, my wife Evonne and I visited IFA in Las Vegas. We went there with one purpose in mind and that was to connect with a development partner. We had multiple nightmare experiences with Franchise "salesman" in the past. That was the last thing we wanted to do again. When we sat down with BrandONE at the conference we immediately knew they were different. In a one-hour meeting not one time did they try to "sell" us on their company. We have had an amazing time with these guys for the last few years. We are growing at a rapid pace with qualified candidates. The number thing Evonne and I love the most is their integrity. It's not always about a sale with BrandONE. We consider them family and highly recommend any emerging brand listen to what they have to say and consider a partnership with them.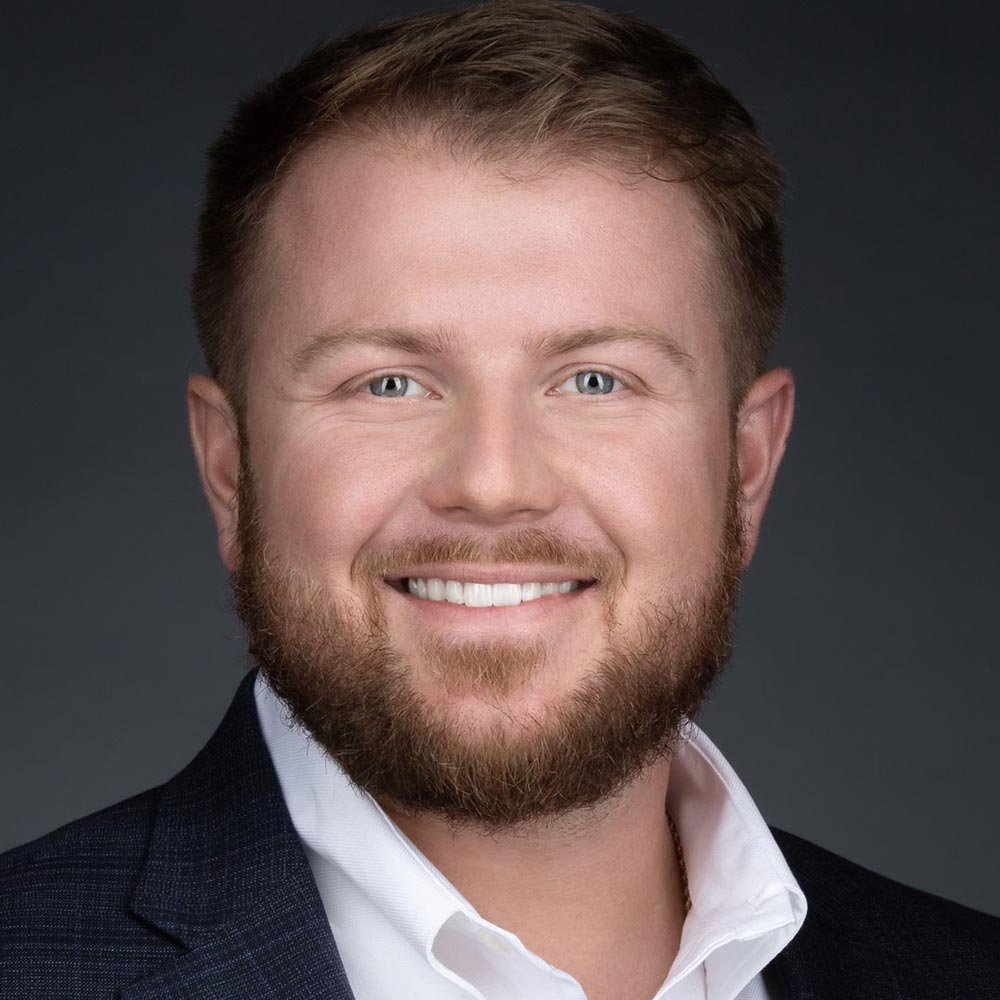 Alex Blair
CEO of Resto Pros
I may not be new to my industry, but I was certainly new to the franchise world. And that learning curve would have been much more painful had it not been for the expert guidance of BrandONE. Having only one franchisee under my belt at the time of the partnership I really wasn't sure of what next steps were, BrandONE stepped in and developed a full-blown franchise development process, assisted me with website design and connected me with leading industry experts. They even got me into broker networks that I would have NEVER had the ability to get into before! I can't wait to watch my brand take off, and there is no one I would rather do it with.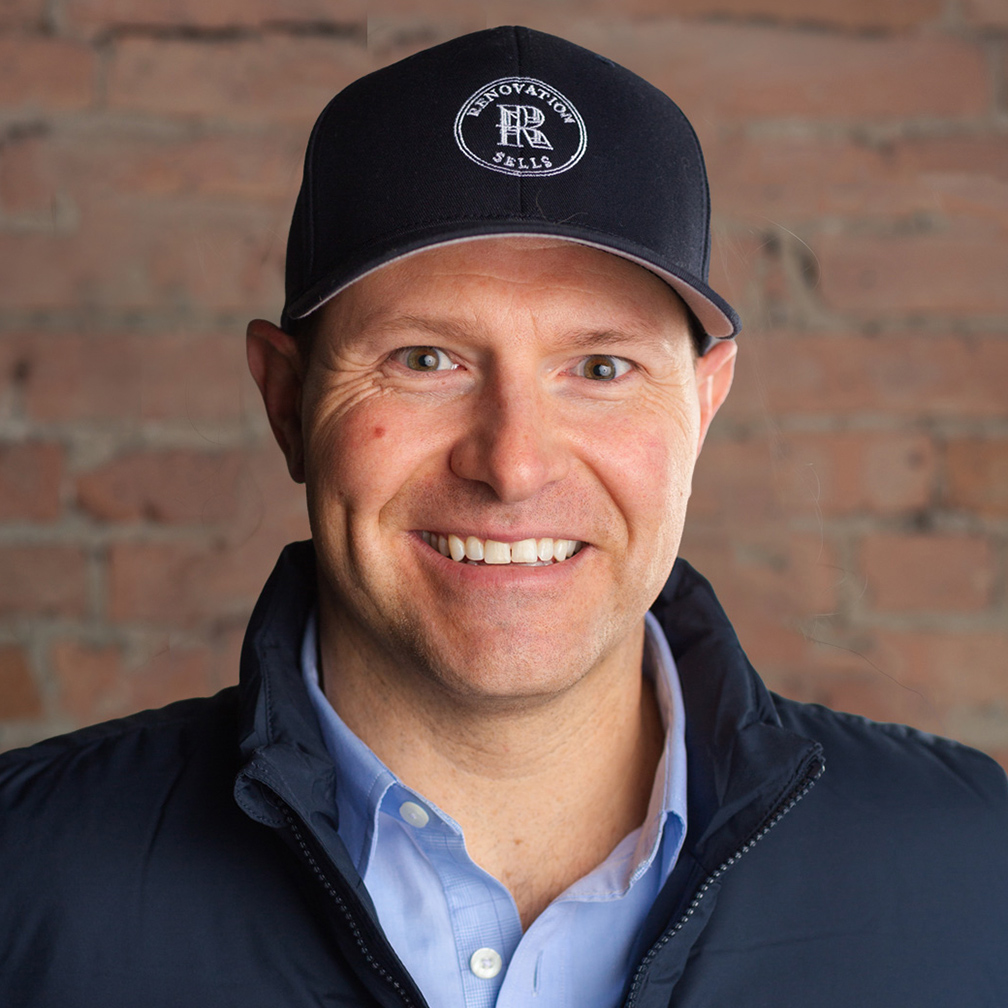 Mike Valente
CEO of Renovation Sells
As a business new to the franchise world we were thrilled that BrandONE even considered taking us on. We quickly realized that they were not only an experienced and top-notch development team, but also invested in us as people. They took the time to learn our business inside and out, then created a sales process that was true to our brand. They are everything they are cracked up to be -- seasoned, skilled, and knowledgeable. We know they have our best interests top-of-mind and are confident knowing they represent us in the market. We think of them as both team members and friends.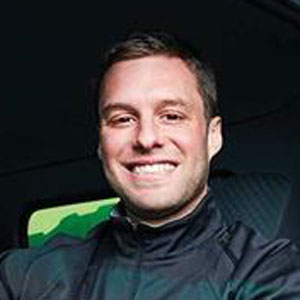 Josh Cohen
Founder and CEO of The Junkluggers
The BrandONE team is as good as it gets in franchise development. After fiddling around with different recruitment solutions for years, we finally had the opportunity to work with this all-star team. We grew 400% in less than one year after that, selling out almost the entire country. It has been an unbelievable experience. They operate with diligence, integrity, they are extremely experienced, and results oriented. They are great people, and just so good at what they do, it's a pleasure to watch and work with them. They are not just some outsourced vendor. I have truly considered them an extension of our team. Often, candidates in our recruitment process can't even differentiate between Junkluggers and BrandONE because the B1 folks really take the time to build relationships within our network and to understand our business. Congratulations if you are lucky enough to have the opportunity to work with BrandONE.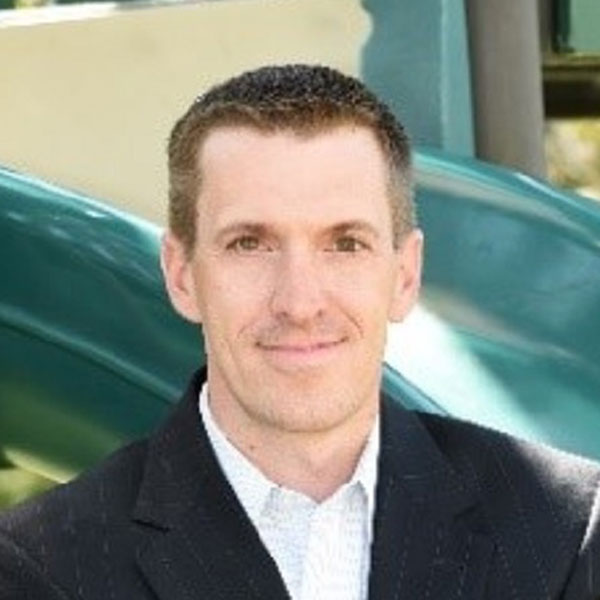 Drew McWilliams
Ivybrook Academy Co-Founder and CEO
What sets BrandONE apart from other franchise development companies is their ability to completely immerse themselves in my brand. They took the time to learn every detail about Ivybrook Academy and what is important to us, ensuring complete alignment. BrandONE is much more than a sales and development company. They have given me valuable feedback and help in every avenue of my business, not just sales, and I view them as a sounding board and/or Board of Directors. I have had the great fortune to connect with them on a professional basis as well as have formed life-long friendships that can never be replaced.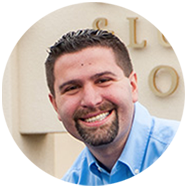 Jason Parker
K9 Pet Resorts Co-Founder and CEO
K9 Resorts was looking for a way to accelerate franchise development and we decided to run a process to find the best in class outsourced franchise development company. After interviewing many companies, there was one company who really stood out – BrandONE. BrandONE was able to understand our business, the high investment level that comes along with opening a high-end dog resort and figured out how to pitch our amazing business to the masses. We needed a firm that was nimble, open to new ideas & could pivot quickly as they reviewed the marketing data in real time. A firm that was not set in their ways and that was open to using many different media channels to find a strategy that worked well for K9 Resorts. We have worked together with BrandONE for more than three years and they have brought a high caliber prospective franchise owner to the table repeatedly. K9 Resorts is very happy with BrandONE and we look forward to growing together for many more years.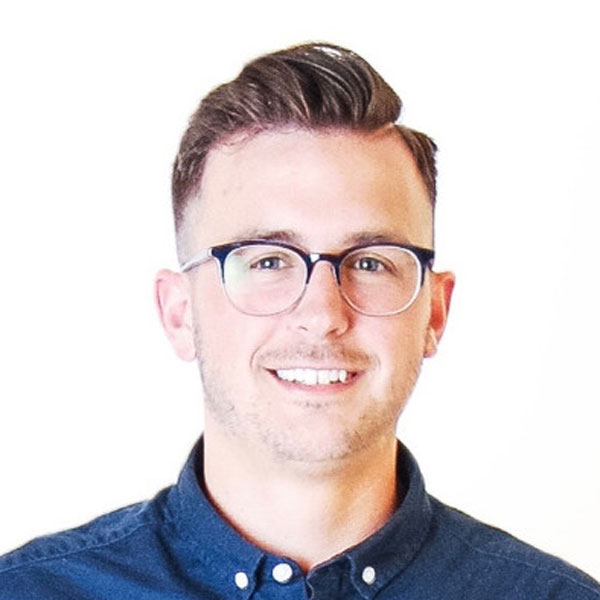 Dan D'Aquisto
LaundroLab Cofounder and CEO
We (LaundroLab), chose to work with BrandONE to take our company to the next level, and we chose them for many reasons. The first is that every conversation we had with someone from the BrandONE team, we knew they were authentic and honest, and clearly the type of people we wanted to work together with long term. On top of them just being good people, they are more than development experts. These partners have seen it across a variety of industries, and they've had success every time. We wanted to work with the best of the best and these guys are that and more. In our early relationship, we've already gotten value outside of growth including legal, organizational, and strategic guidance. Lastly, one of my favorite parts was that the relationship is curated towards the needs of the franchisor and that was hard to find in doing due diligence with franchise development partners. We couldn't be more excited to be working with the BrandONE team to take LaundroLab to the next level!