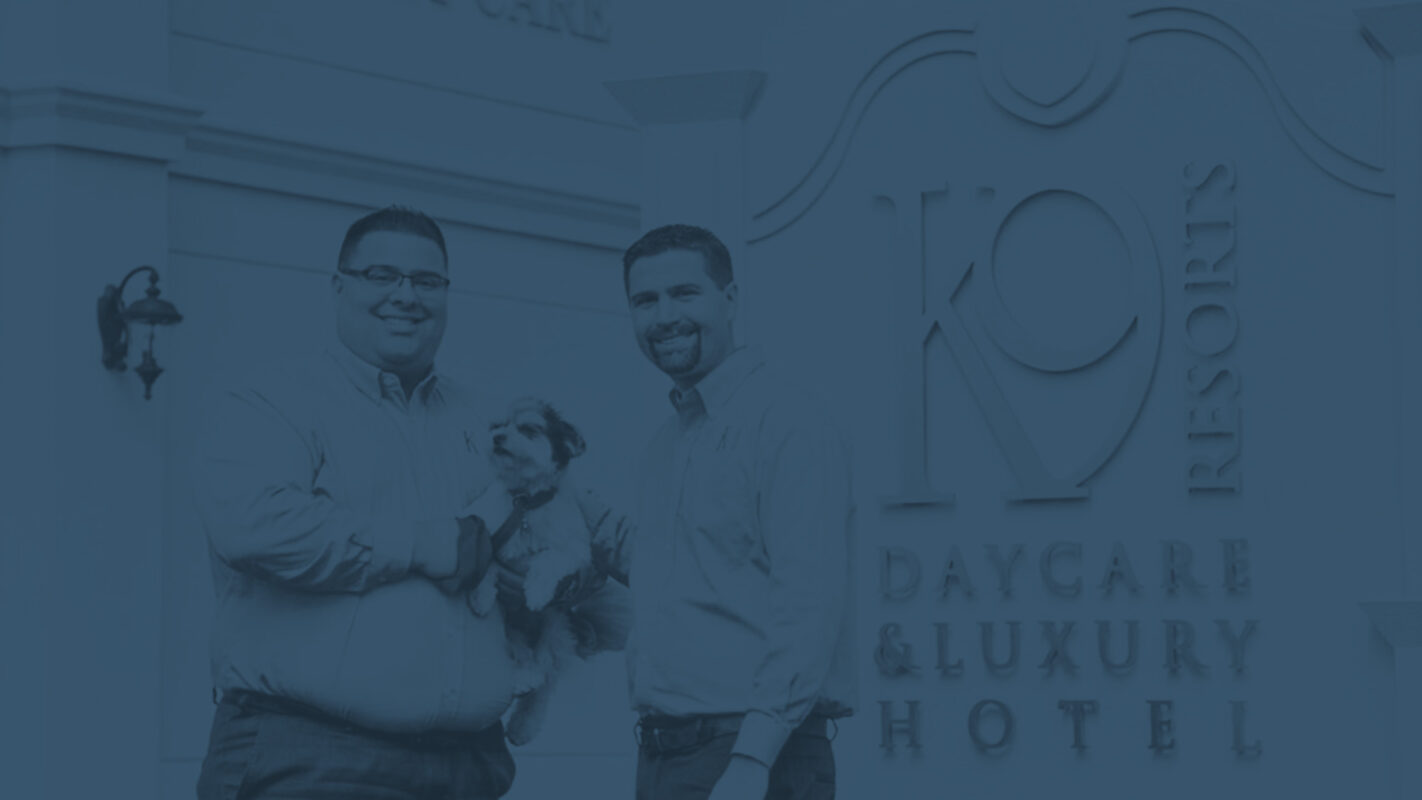 The Opportunity
To drive sustainable franchise system growth for an emerging K9 Resorts© Luxury Pet Hotel.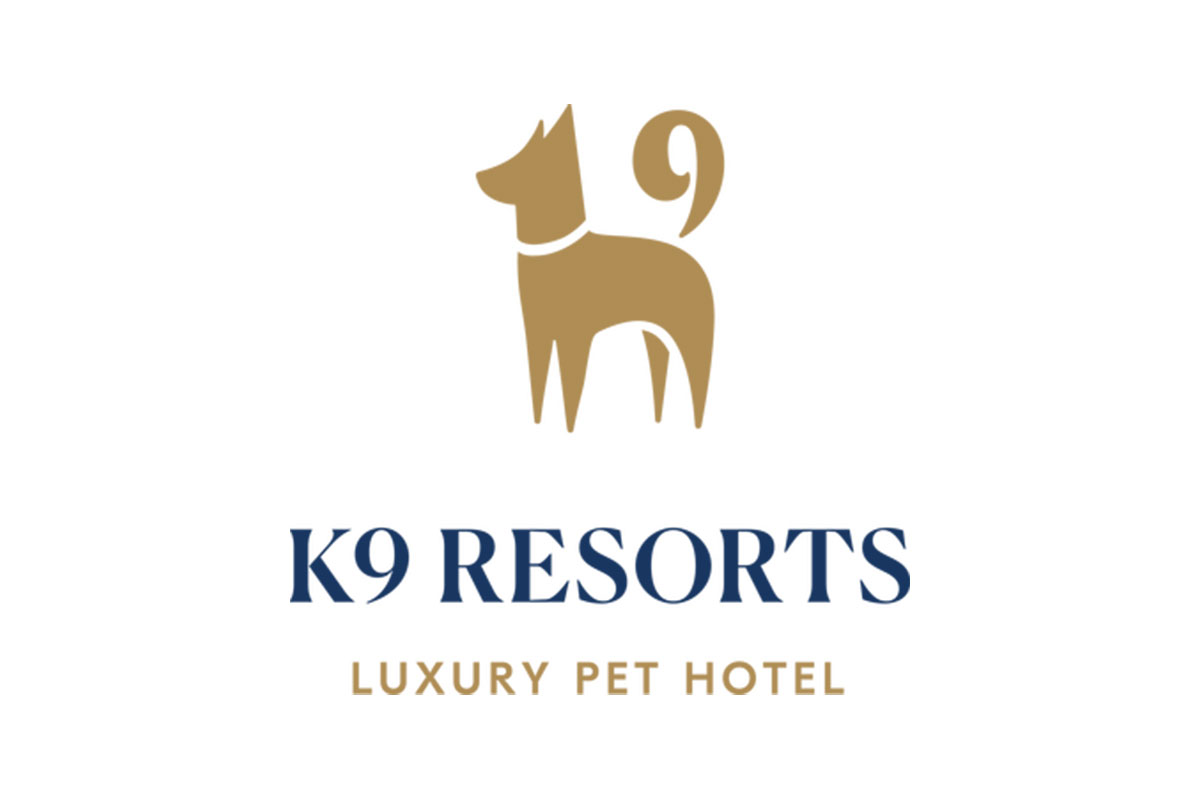 Brand Overview
K9 Resorts® are award-winning luxury pet hotels, that go well beyond the standard boarding and day care services of dogs. K9 Resorts® differentiates itself in the marketplace by providing unmatched services and facilities for pet owners who care about how their dogs are boarded and cared for when they are away, making it a home away from home for their pets. Their premium product & pricing strategy allows our franchisees to provide a differentiated offering in the marketplace while driving top line revenue and profitability in the business.
K9 Resorts was established in 2005 by pet industry leaders Steven Parker and Jason Parker in Fanwood, New Jersey. The brand opened its first franchise locations in 2013 and had 11 Franchise partners when BrandONE came on board to facilitate their growth nationwide.
BrandONE Assessment
BrandONE assesses three key factors when evaluating brands to work with: The Market, Unit Economics, and the Team.
Market – The pet care industry has grown exponentially in the last thirty years reaching over $100Billion in 2021. There are key cultural factors that support this including: Twenty-five years ago dogs were utilitarian, they were for service, hunting or security. Now dogs are members of the family; Millennials are getting married later or not at all and having children later or not at all and getting dogs which become defacto children; For empty nester/baby boomers, their dogs replace their children. Getting an even bigger boost to the consistent growth from the Global Pandemic, with a puppy buying surge, this is an industry that can't be beat. In the luxury marketplace, this brand has little competition in the quality of care and facilities but maintains an approachable pricing structure.
Unit Economics – The unit economics of K9 Resorts are extremely attractive to financial savvy prospective franchisees and K9 outperforms its competitors. The business model is easy to learn and simple to run. It's also difficult to replicate by competitors. They had the strength of operational infrastructure, training, marketing, and development support to to help franchise partners succeed and achieve sustainable system growth.
Team – K9 Resorts has a world-class leadership team. This team includes the franchise operations support team and its Board of Directors. K9 Resorts has stayed committed to building the internal franchise operations team to ensure the highest quality and capacity of support prior to the onboarding of new franchise owners. They have consistently invested and developed their team to meet or exceed the support needs of their franchise owners. The Outcome
Sustainable and supported growth from 11 to 67 territories in under three years (Including meeting development goals through the Global Pandemic). Reaching 25% of the full system growth of 250 units Nationwide.
Developed proven and consistent lead generation directly with highly qualified candidates and reduced development expenses by eliminating consultant/broker networks.
Increased the caliber of franchise partners system wide through strategic efforts to engage a more sophisticated investor base.
The Challenge
Investment Level and Capitalization Requirement: K9 Resorts is a $1.3-$1.9 Million investment level. Most broker and consultant networks work with what we describe as "Corporate Refugee" candidates. These are candidates who are making the leap from Corporate America into entrepreneurship through franchising. This transition often occurs as a result of being tired of the "corporate grind" or a transition in their employment position. While the brand, business model and unit economics are very compelling to this candidate pool, most of these candidates do not meet the $1.2 Million Personal Net Worth and $400k liquid capital requirement to invest in a K9 Resorts. If they do meet the requirement, it most often means they are investing everything they have into this venture which ultimately turns out to be far too great for them to pull the trigger.
Lack of Urgency: For qualified, high net worth individuals, there can be a lack of urgency to finalize a deal because they do not have the same "pain" or motivation that most candidates exploring franchising have. For seasoned franchisees and investors, they typically have multiple ongoing businesses and investments. Keeping their attention and creating urgency for them to invest requires a different methodology.
Inconsistent Lead Generation: There are some pretty well trodden digital lead generation methodologies to directly engage franchise candidates for typical franchise investments. These focus on typical "Corporate Refugee" pain points and reach a certain type of candidate. As a result of the investment level, capital requirements, unique candidate profile and need for urgency with qualified candidates these digital marketing strategies were inconsistent at best. The Solution
Focus on Direct Lead Generation: Rather than invest capital into the broker/consultant networks, investment was shifted into direct lead generation through a multi-channel approach that enabled us to reach candidates directly. We developed a strategic lead qualification system with appropriate filters to ensure that we maximized our developers time on qualified candidates.

Metrics – increased lead flow 180%+ from broker referrals in year 1

Refine the digital marketing strategy to reach and engage seasoned and highly qualified franchise candidates. By engaging in highly targeted digital marketing campaigns, we reached candidates who were multi-unit franchise owners, seasoned investors, and entrepreneurs (who are also dog lovers!).
Increase overall lead flow by 25% two years in a row to average 130 leads per month.
Increased Financially Qualified Candidate conversion rates by 290% annually.
Create a Sense of Urgency – By effectively focusing our marketing efforts to top markets as well as high caliber candidates we were able to create "Thundering Hooves" which generated the sense of urgency needed to increase close rates by 3X.